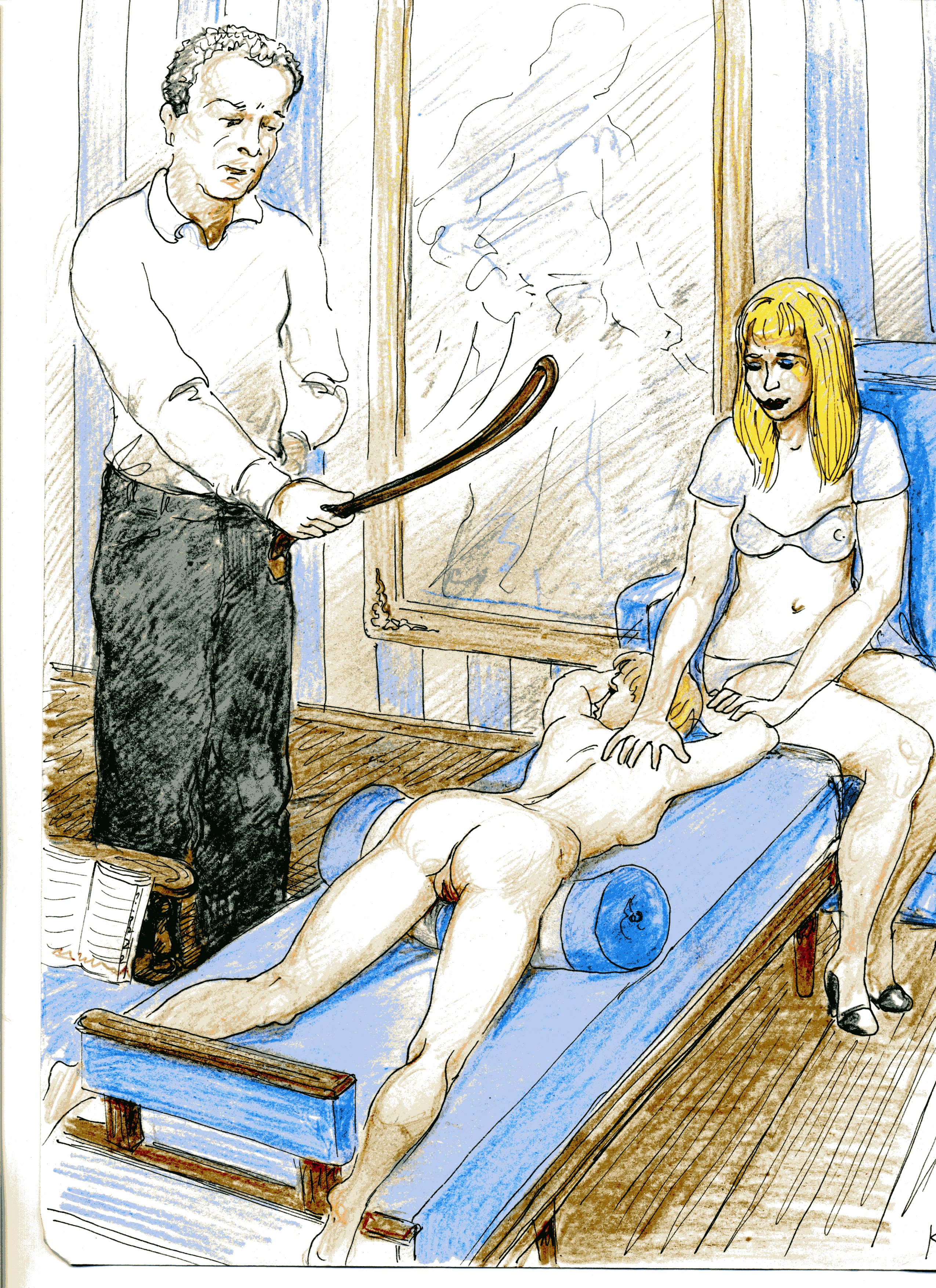 Thinking, that the Best way to improve her English could be a work experience in United Kingdom, Belinda hired as an au pair girl to an English family. Mr. Tomas Jonson was fair, but strict man. And his wife, Alice, thought, that such a young and pretty girl in their home can be a menace. So she started to seek for a reason, to make Belinda's life in UK harder.

Belinda worked well and behaved herself as a nice person, but she showed herself a bit lazy several times, and that gave Mrs. Jonson a reason to convinced her husband, that this foreign girl deserved a good old British discipline.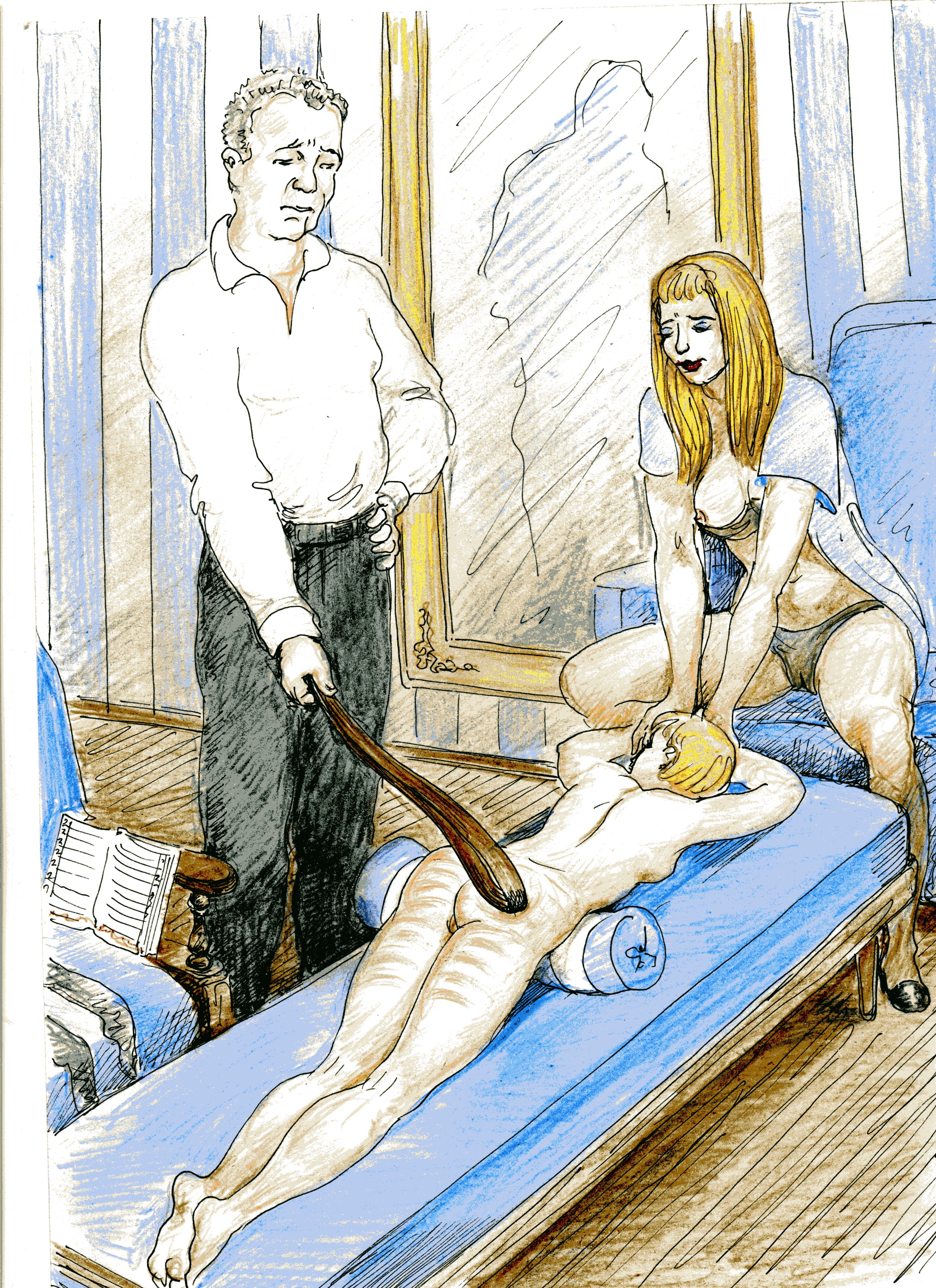 Mr. Jonson agreed to his wife and gave Belinda a simple choice - a sacking or a belting. The proud-spirited girl choose the punishment. To Mrs. to the greatest pleasure. Belinda was pretty sure, that she would took the punishment without any noise, but Mr. Jonson's belt quickly made her not just howling in pain, but also squirming over the bed and kicking her legs desperately.